Friends Earn Together.
Get 5% of Their Earnings
Join Now!
Start earning passive income now! Join our platform for FREE, invite others, and we'll handle the rest for an entire year!
How it works
Send link to your friends.
Your friends sign up through your link.
Set up an account to receive your earnings.
You get 5% of what your friend earns for a year.
Turn Connections into Cash
If you're a member of the Filmplace community, you can earn at least USD$18,024 per a year for a year just by inviting people.
Who you should refer
You can invite a variety of content-related professions or venue owners, but the most profitable are talent and hosts.
Did you know someone who owns a property like house, cafe, shop, office, etc? Get them over to Filmplace so they can profit from!
Eg. Home, Retail, Shop, Office, Rooftop, Boat, etc
Is your friend from the creative industry? Producer, photographer, editor, animator, designer, writer, etc? Share it with them!
Eg. Actors, Production Crew, Influencers, etc
Do you have a friend who are constantly in look out to hire locations and talents for filming? They will be great for you!
Eg. Filmmaker, Producer, Location Manager
Content and marketing team usually needs to hire creative freelancers like animator, designer, fixer for their project. Ping them up!
Eg. Advertising agency, Marketing co, Brands, etc
What should people say
"I invited my network to join and earned a significant side income. Getting a 5% cut from their bookings or hires has been an amazing boost to my earnings.."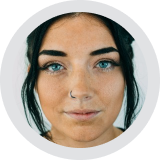 "I can't recommend FilmPlace's referral program enough! As a freelance writer, sharing my link with fellow creatives led to a substantial increase in my income."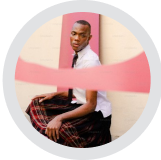 Chris Park
Freelance Writer
"This has been a double delight for me. Not only did I get to share the joy of my friends' successful projects, but it also provided me with a stable income even during times when I wasn't personally involved in a production.."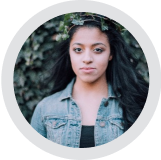 FAQs
It's totally up to you. You may send your unique referral link directly to your friends or you can do social media posting, blog posting, ads, etc. As long as the user signup from your link, you will earn commission from that user for the next 12-months.
It's simple. You just have to share your unique referral link with your friends and as long as they signed up using your link, you will earn commission from their bookings for the next 12-months. You will be able to check out the payout information in your earning's dashboard.
As many as you like! We want to work with you like our partner where you get to earn commission for every one you brought in.
No. As long as the referral is legitimate, you will be able to refer as many people as you like which can help you increase your passive income opportunity.
This referral program is available in most major countries except Balkans, Belarus, Central African Republic, Congo, Iraq, Lebanon, Liberia, Libya, North Korea, Somalia, Syria, Russia, Venezuela, Yemen, Zimbabwe, and any other countries that is under UN sanctioned list.
No, if your friend is already a user of Filmplace, you will not be able to receive incentive. But if your friend has his/her account inactive for the last 12 months, you will still be able to earn commission from him/her.
Typically after the project is completed. You will be able to check your estimated payout dates. However, if the bookings got cancelled, you will not get your payout and your payout status will be changed to cancelled.
Don't miss this amazing opportunity! Start Now!
Get Started