How can I verify my ID?
Security is our top priority at Filmplace. Our community is based on trust, and we're proud that we've created one of the safest ways to share spaces with other people.
We work hard to protect all of our members by making sure that each person using the site is who they say they are. That way, you always know who you're talking to.
We've developed powerful tools to help with this, including our ID Verification System, which we use to detect and prevent potential identity fraud and prevent scam.
How does it work?
Before you place a rental request or send a message to another user on the site, you'll be asked to verify your ID. You can find this option under Settings -> Verification.
Once you've entered some basic information, our system will check the info you provided. In many cases, accounts can be verified within 1 working day.
If we're not able to verify your account details, we'll need to collect a little more information so look out for an email from our support team, which will let you know the next steps.
In the Netherlands, Korea, Singapore, Hong Kong, or Japan
To further help protect your privacy, it's important that your national identification number (BSN, RRN, NRIC, HKID, MyNumber, etc.) doesn't appear in the photo of your ID.
Korean national ID card or driving license: Please allow only the first 7 digits to remain visible.
Singapore NRIC: Please allow only the last 4 digit (including alphabets) to remain visible.
If you take a new photo of your ID, make sure all other info is visible—only the identification number should be covered (using tape to cover the number is one option). If you upload an existing photo of your ID, edit it so that your identification number can't be seen.
1. Singapore, National Registration Identity Card (NRIC)
2. Netherlands, citizen service number (BSN)
3. Korea, resident registration number (RRN)
4. Hong Kong, Hong Kong Identity Card (HKID)
5. Japan, MyNumber/Individual Number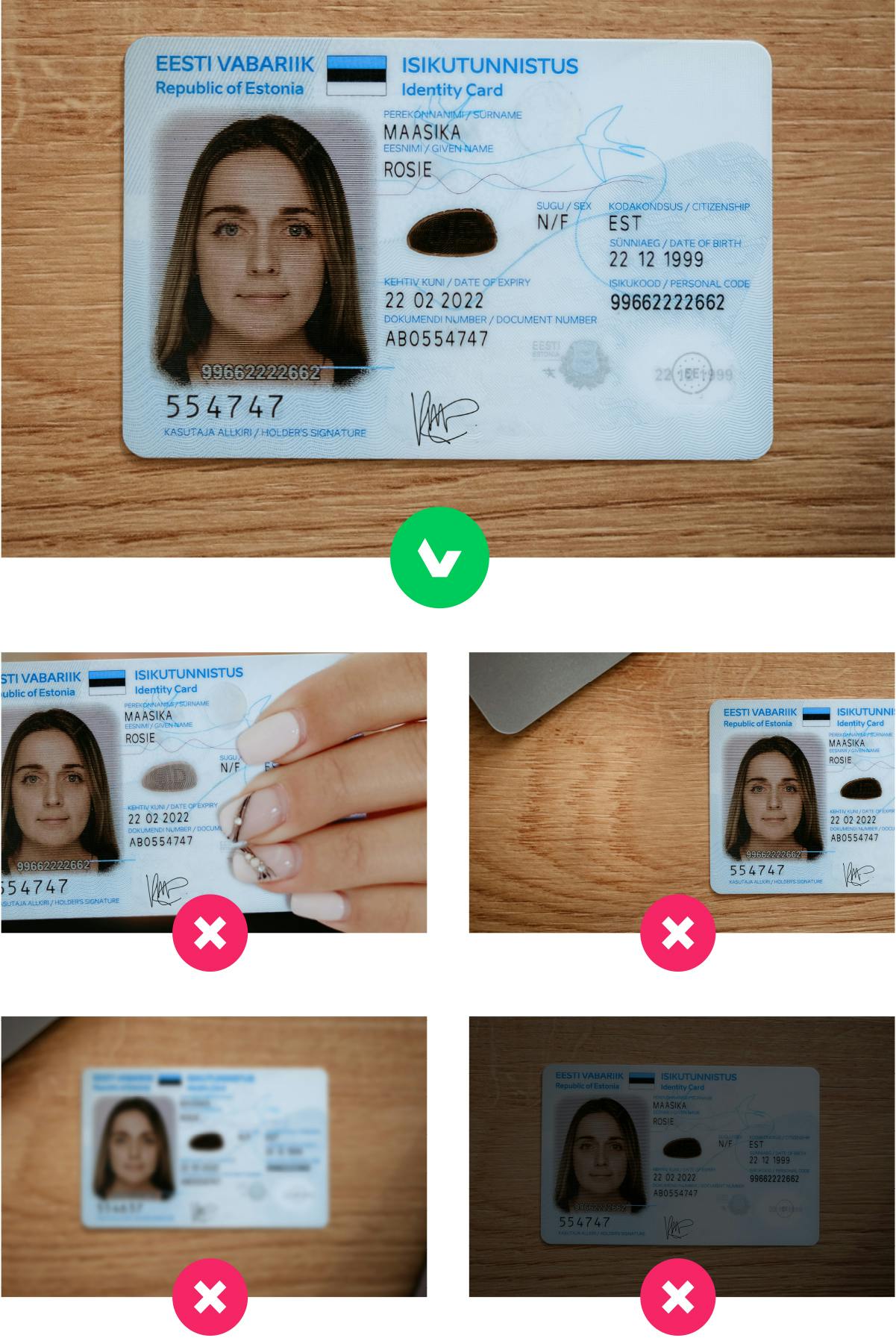 Is my information safe?
Yes. All data is processed through our secure encrypted site.